Effective call to actions are an integral part of a successful digital marketing campaign. We often discuss how important the wording in headlines are to engage potential customers attention but without effective call to actions you will be losing out on crucial conversions.
Here are 5 call-to-action mistakes that can reduce your conversions
1. Being unclear or including clickbait
No user likes to fall victim to clickbait. You often see these articles floating around social media that use dramatic headlines to encourage clicks only for readers to find that the article wasn't quiet in line with what the headline had suggested. This is really bad for user experience and it's the same when it comes to call to actions. Be authentic, be clear and don't make any promises that you can't keep with your call to actions. Netflix are a good example of being clear with call to action messaging.
image credit: Netflix Australia
2. Underestimating the power of words
Not all CTA's are created equal, wording can create a very positive or negative impact. If you don't lead with verbs that compel your audience to make an action then you are leaving potential sales on the table. You will see the inclusion of phrases such as call now, buy now and shop used on a lot of sites. The aim is to make customers take an action in that moment, don't give them any reason to hesitate.
3. Too much clutter or too many CTA's
Less is often more. Having your CTAs buried within too much text or a complicated web page design can really turn users off. Think of CTA's like perfume or cologne for your website, there is such a thing as too much. You also want to make sure that not only is the button free of cluttered surroundings but it's placement needs to make sense on the page. It's not enough for example to have it surrounded by space but to have it way down the bottom of the page where not many will find it. Don't include multiple CTA's all together – when there isn't one clear action you would like users to take or they cant see where to take the action without eyeball overload then guess what… they won't be converting into customers.
4. Making users work to hard to take action
I'm sure we have all been there at some point, we find a site that has a product or service we like and we want to ask a question, download an eBook or possibly sign up to the newsletter and then…we see it. The dreaded form that has up to 100 fields to fill in! Users will ask themselves is it worth it? Can I be bothered? Especially on mobile devices these forms can be really difficult and time consuming to fill in. Most times laziness will win so this is a really quick way to kill potential conversions and have your visitors "walking" away from your site pretty quickly.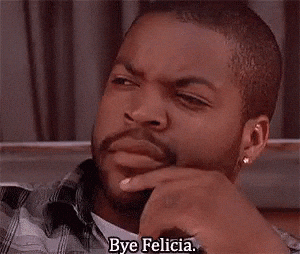 5. Customers don't get what they want
If you get clicks to your CTA's but no full conversions you should probably look at the steps your users have to take after their click. Are the forms after your CTA too long or asking questions that potential customers may not want to answer. Do they get the call after requesting a call back? Does the eBook get sent? Call to actions are usually the first step in the conversion process. You need to make sure you get the rest of the system you have in place right. Otherwise any clicks you do get are wasted.
Ensuring you have a comprehensive conversion rate optimisation strategy in place can really enhance your revenue. Don't leave money on the table for your competitors to scoop up! Contact our conversion rate optimisation agency in Melbourne to discuss how we can work together to improve your current digital marketing efforts to get the best return on investment for your time and money.